HAVE YOU BEEN CHARGED WITH A CRIMINAL OFFENCE IN QUEENSLAND?
If you have been charged with a criminal offence, arrested, or are under police investigation, it is highly recommended you seek the advice of an experienced criminal defence lawyer. Having dedicated and experienced legal representation will ensure you get the best outcome and that your interests are placed first.

The criminal justice system can be a stressful and challenging experience for everyone. Whether it be your first offence, or you have come into contact with the courts before, going to court and navigating the legal system on your own can be complex and overwhelming. Engaging a criminal defence lawyer is beneficial at every stage and can make a huge difference to your matter's progression and completion.


WHAT WILL A BRISBANE CRIMINAL DEFENCE LAWYER DO FOR ME?
Our criminal defence lawyers provide you with honest and realistic expert advice tailored specifically to your circumstances. Our criminal lawyers will guide you through every stage of the court process and ensure you understand what is happening and where your matter is at. Our criminal lawyers will advocate for you in court and strive to have your matter dealt with before the court as soon as possible.
Our highly experienced criminal lawyers are preferred suppliers of Legal Aid Queensland and offer affordable fixed fee billing options. Our criminal lawyers appear before the Magistrates, District and Supreme Courts of Queensland on a daily basis and deal with both Queensland and Commonwealth offences. The Brisbane Criminal Defence Lawyers service all of Queensland, are contactable 24/7 and can represent you in a wide range of criminal matters, even on short notice.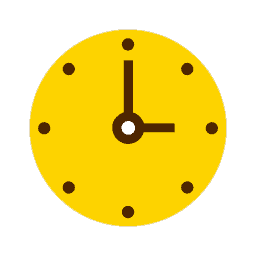 Can you claim compensation? Click the button below to find out in 30 seconds.
Or contact us on
1300 6952 9937 for an obligation free consult.

We can appear in all criminal matters for adults and children including:
Get a free case assessment to find out if you are entitled to compensation

COURT APPEARANCES
If you have been formally charged or given a notice to appear in the Magistrates Court or the Children's Court, you should immediately contact our team to obtain advice. We can attend court with you for your first appearance and for any subsequent court dates.

BAIL APPLICATIONS
Our criminal defence lawyers regularly appear before the Magistrates, District and Supreme Courts for bail applications. We can also apply for variations to your bail.

CASE CONFERENCING
Once our criminal lawyers receive the details of your charges and any other relevant material, we will review your charges and take your instructions. Our expert criminal lawyers will then determine the best course of action and likely outcomes. On your instructions, we can enter into discussions with Prosecutions about removing or amending charges and resolving your matter.

TRIAL
Should you wish to plead not guilty, our expert criminal lawyers can assist you with taking the matter to trial. Our lawyers instruct highly skilled counsel for complex trials before the Magistrates Court and for indictable offences before the District and Supreme Courts.

SENTENCE
If you are found guilty of an offence, or wish to plead guilty to your offences, our lawyers will advocate for you to ensure you get a fair and reasonable sentence. For complex sentences, our lawyers can instruct highly skilled counsel so you get the best outcome.

APPEALS
If you are not satisfied with the outcome of your trial or sentence, you can elect to appeal the decision to a higher court. Our expert team of criminal lawyers will be able to assist you in this process.