Under Investigation Or Charged With A Drug Offence?
Let Our Criminal Law Experts Help You
Drug offences can have serious legal implications. There are many offences you can be charged with in connection with dangerous drugs.  Penalties associated with drug offences depend on the type and amount of dangerous drugs involved the charge.  You can be charged with producing, possessing, supplying or trafficking dangerous drugs.  These charges are very serious and carry severe penalties. The law underpinning drug offences is typically difficult to navigate.
Get a free case assessment to find out if you are entitled to compensation

Our criminal defence lawyers have expert knowledge of all types of drug offences, no matter how minor or complex they might be. Low level drug offences range from drug driving and driving under the influence of drugs to possession of small quantities of dangerous drugs, possessing restricted drugs, possessing relevant substances or things, possessing drug utensils or pipes and possessing property suspected of being used in the commission of a drug offence. In these cases, our criminal lawyers are available 24/7 and will work with you to try and avoid a criminal conviction.
Whether you are fighting a criminal conviction for a low level drug possession charges or contesting your role in a trafficking operation, we've likely successfully defended others in a similar situation as yours.
If you are being investigated or have been arrested and need to appear in Court, you need to get advice early from our Brisbane Criminal Defence Lawyers. We can assist you to understand the law and its application to your brief of evidence. 
Our lawyers have superior knowledge in all areas of drug offending and can assist you if you are charged with: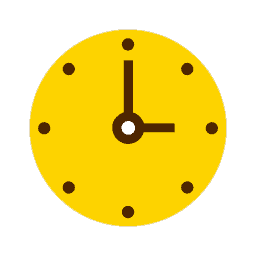 Can you claim compensation? Click the button below to find out in 30 seconds.
Or contact us on
1300 6952 9937 for an obligation free consult.

Possession is defined in section 9 of the Drugs Misuse Act (Qld) 1986. Possession is not the same as owning the drug. You can be in possession of a dangerous drug, even if you did not purchase it or have not used it. If you are aware of drugs in your residence, even if they do not belong to you, you can be charged with possession in Queensland. The consequences of drug possession can be catastrophic. Possessing even a small amount of an illegal drug can result in a criminal conviction being recorded against you. A criminal conviction may in turn impact your ability to work and travel. It is important that you contact a criminal defence lawyer who knows how the police processes and court system work.

Supply
It is a crime under section 6 of the Drugs Misuse Act (Qld) 1986 to unlawfully supply a dangerous drug to another person. Giving a dangerous drug to a friend is an offence and you can be charged with supply. Various factors associated with supply can aggravate the offence, which increases the seriousness of the charge and the severity of the penalty imposed. An aggravated supply includes, but is not limited to, supplying drugs near a school, to a child and within a correctional facility.

Producing
Unlawfully producing a dangerous drug is a crime under section 8 of the Drugs Misuse Act 1986 (Qld). This includes the growing, preparing, manufacturing, packaging and production of drugs.

Trafficking
Trafficking in dangerous drugs is defined in section 5 of the Drugs Misuse Act 1986 (Qld) and is the supply of dangerous drugs as part of an illegal commercial operation. This charge tends involve larger amounts of drugs or several acts of supply.
Sentences imposed can vary according to a number of factors. Some of the factors the court may consider with respect to the seriousness of drug offending are the quantity of drugs involved, the type of drug involved and whether the drug offending has a commercial element to it. Drug offences are taken seriously in Queensland and can carry severe penalties.