The construction industry can be dangerous to work in, with heavy machinery and materials, powerful tools, working at heights and workers coming and going at building and construction sites, they can become a hazardous.
With so many potential hazards on construction sites it's no surprise that the construction industry is one of the largest sources of injury claims in Australia, accounting for 10 per cent of all worker's claims.
Can You Claim Compensation?
If you are in an accident in the construction industry and it was another person's fault, you may be eligible to claim compensation. For example, inadequate safety standards or poor training. Claims can be awarded to cover medical costs, personal loss, and lost earnings.
Even injuries that don't seem serious at first can result in serious consequences for an injured worker and his or her family. Expenses associated with medical treatment and loss of earning capacity can amount fast and construction workers can face financial stress and hardship during their recovery time. In cases where the injury is more serious, construction worker may lose the ability to ever work again. Moreover, they may face a lifetime of treatment, surgeries, therapy, and rehabilitation.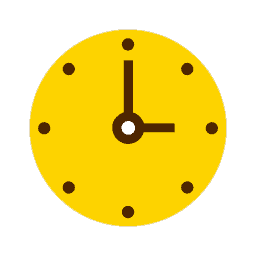 Can you claim compensation? Click the button below to find out in 30 seconds.
Or contact us on
1300 6952 9937 for an obligation free consult.

If you have had an accident while working on a construction site or if your well being and health have been affected, you may be eligible to claim workers' compensation. Workers' compensation may provide payments to employees for loss of earnings, medical and hospital expenses, rehabilitation services and a lump sum payment for permanent impairment. These benefits are available to employees, even if their injury was due to their own carelessness.

Compensation for permanent impairment
Depending on the accident, you may be entitled to other claims. For example, if you have sustained a permanent disability, you may be entitled to a lump sum for injuries sustained from the accident. You need to be medically certified with a total and permanent disability and meet eligible criteria to receive a TPD insurance benefit. We have a dedicated legal team ready to help you through the process.
The most common accidents in the construction industry are joint, muscle and diseases resulting from repetitive strain, falls and trips, being hit by objects or coming into contact with machinery. Fractures and open wounds are also common, requiring hospital treatment.

Accidents can be caused by:
Get a free case assessment to find out if you are entitled to compensation

How do I know if I am entitled to claim workers' compensation?
We understand that it can be daunting to consider lodging a claim for compensation especially if you are not sure if you are even eligible for Workers Compensation. There are many instances in which you could be eligible for compensation, so you might also benefit from calling us and chatting to our legal team.

Is there time limits to make a compensation claim?
If you are considering making a compensation claim the general rule is that you have three years from the date of accident or incident in which to bring a claim.

How do I prove I have been injured at work?
Your employer must know a work accident has occurred and you have sustained an injury. It is important to report the accident to your employer as soon as possible. A worker's claim should be lodged with your employer which should then begin paying soon after you stop working. Keep in mind you'll need medical evidence to support your claims so you should see a doctor for a medical assessment.

How long will a compensation claim take?
Compensation claims can generally take a year or two to reach a successful conclusion. This can depend on the severity of your injuries and what treatments are required to stabilise them.

Can I claim compensation if I am injured on my way to or from work?
If you suffer an injury travelling to or from work, you may be covered by WorkCover. Contact us if you're not sure where you stand.

How much compensation will I receive?
The amount of compensation you'll receive will depend on many factors, such as the type of claim, details of the case, and your local jurisdiction. Regardless, Brisbane Lawyers always seek the highest possible compensation no matter the specifics of the claim.
Don't hesitate to speak to one of our lawyers today on 07 3422 4302 or contact us online