Motor Vehicle
Accident Lawyers
If you have been involved in a motor vehicle accident in Queensland and you were not at fault (or you were partially at fault), you may have a right to make a CTP claim. Compulsory Third Party (CTP) is designed to protect drivers, passenger and pedestrians who are injured on the road.
Motor vehicle accidents are common and can be extremely distressing, causing suffering, damage, and financial hardship.
Can You Claim Compensation?
Vehicle accident claims can be very complicated and lengthy. Many claimants, already under significant stress from injuries, may experience additional problems including medical costs, financial hardship, problems coping with daily personal needs and physical support issues. The best way to manage these issues is to seek legal advice and assistance in making a compensation claim.
Negotiation is required for all claims prior to court action, and it is often a more efficient way of claiming. Settlements of this kind can include all aspects, including ongoing costs. Choose Brisbane Lawyers to get legal guidance through the negotiation process.
Court action is generally not required, with the majority of claims being settled through negotiation with the insurance company. If you require representation and advice regarding court action, talk to our team. Brisbane Lawyers can generally finalise insurance claims in 12-18 months.
There are set procedures to follow under the Motor Accidents Insurance Act to secure compensation. Time limits do apply to these claims, so we urge you to speak with our compensation team today.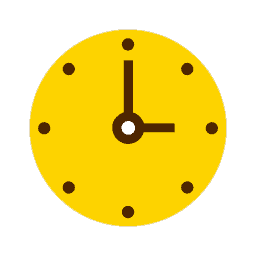 Can you claim compensation? Click the button below to find out in 30 seconds.
Or contact us on
1300 6952 9937 for an obligation free consult.

Get a free case assessment to find out if you are entitled to compensation

There are strict time limits that apply. For most claims the limit is 3 years from the date of accident. However, there are exceptions – the time limit may be longer if you were under 18 at the time of accident while the limit may be shorter if the at-fault driver is unregistered/unidentified or for another reason. We recommend contacting us as soon as possible.

When should I contact a lawyer after an accident?
We recommend you contact a lawyer as soon as possible. The longer you wait, the harder it may be to gather certain details needed for the claim. If the police don't attend the scene of the accident, you must report the incident to police within 24 hours. Not only is this required by law, but we will also need the police report in the claims process.

Who pays for the compensation sought in a Motor Vehicle Claim?
Compensation is paid by the Compulsory Third Party (CTP) Insurer of the at-fault vehicle. The driver at-fault is not involved in the claim – they won't need to pay anything or need legal representation. Everything will be looked after by the CTP Insurer. This means that if you were injured in an accident as a passenger and the driver was at-fault, you may launch a claim against the CTP insurer and the driver will not be adversely affected.

How much will a Motor Vehicle Claim cost?
At Brisbane Lawyers we work on a No Win, No Fee basis. So, if we don't win your case, you won't pay us anything.

How long will it take to finalise my Motor Vehicle Claim?
Most Motor Vehicle Claims can be settled within 12 months. However, more complex situations involving more severe injuries can take longer to settle.

The amount of compensation can vary widely depending on a range of factors such as loss of income (past and predicted future loss), your age, loss of superannuation, medical costs and severity of injury including and how those injuries impede your occupation.

What if the at-fault driver was unregistered or I don't have their details?
Don't worry, you are still able to seek compensation. When the driver at fault cannot be identified (such as a hit-and-run incident) or is unregistered and therefore uninsured against a CTP claim, a government body called the Nominal Defendant takes the place of the unidentified perpetrator to allow the injured party to claim compensation. If you are looking to launch a Nominal Defendant claim, contact us as soon as possible for more information as you may have just three months to start a claim.

Can I claim for medical expenses?
Yes. In many cases, the insurer will even agree to fund all or part of your medical expenses before your claim is finalised so that you are not out of pocket. The rest of your compensation will be awarded at settlement. You can also claim for any care you may be receiving as a result of the accident, paid or unpaid. For example, if you are in too much pain to do any household chores and your partner has had to take over, we can factor-in this 'unpaid care' when calculating settlement figures.