The sudden death of a loved one can have a devastating effect on surviving relatives and friends. The grievous tolls it takes can result in emotional trauma, financial hardship, and psychological problems for the surviving family members.
Many wrongful death claims are usually based on the death of a loved one caused by another person's negligence. These types of cases can stem from various occurrences and accidents when there is a death caused by negligent or reckless acts of another person. Some common reasons are:
When such death occurs, it may be possible to file a compensation claim against the at fault party. While there is no way to compensate for the loss of a life, wrongful death compensation claims can help the surviving dependants and family members have a secure financial future and cover financial loss. Some type of losses may include costs incurred from funeral, medical expenses, loss of loved one's income and loss of companionship, among others.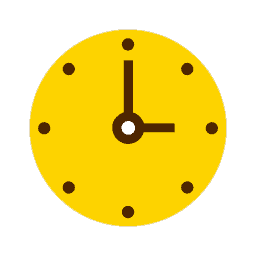 Can you claim compensation? Click the button below to find out in 30 seconds.
Or contact us on
1300 6952 9937 for an obligation free consult.
Get a free case assessment to find out if you are entitled to compensation

Who can make a claim?
Wrongful death claims are usually made by anyone who is a relative of a person whose death was caused by a wrongful act: A "relative" is defined in the Act to be:

(a) a person who immediately before the deceased's death was:
(b) any person who was the parent, grandparent, or stepparent of the deceased.
(c) any person who was a son, daughter, grandson, granddaughter, stepson, or stepdaughter of the deceased.
(d) any person who was a brother, sister, half-brother, or half-sister of the deceased person; and
(g) any person who was a former spouse or former de facto partner of the deceased person whom the deceased was legally obliged, immediately before his or her death, to make provision for with respect to financial matters.

Are there time limits?
Yes! Time limits do apply. These time limits are also known as statutes of limitations. When the statute of limitations period runs out, you lose your right to make a compensation claim. If you would like to discuss a wrongful death claim, please contact us today.

What if someone dies at work?
If an employee dies at work, the dependents of the employee (e.g. their partner and children) may be entitled to a lump sum death benefits claim. WorkCover may also make ongoing payments for the additional needs of any children of the deceased employees, such as schooling. Additionally, a common law claim for damages may be brought against the employer if negligence can be shown as a cause of the death.

What if someone dies in a motor vehicle accident?
If a person dies in a motor vehicle accident, the dependents may be entitled to compensation against the compulsory third party insurer of the driver at fault.

What if someone dies in public or on private property?
If the person dies in public or on commercial or private property, negligence must be proven against the owner of the property, which may be a business, the government or an individual. Wrongful death claims can be complicated and stressful for family members to deal with after a loved one has passed away. There are varying types of claims that can be made depending on the specific circumstances of the death and time limits apply, so it's essential to seek legal advice as soon as practical. At Brisbane Lawyers, we can help you navigate the complex claims process. We work on a no win. No fee basis, and we pay all the outlay costs, including medical and investigation reports until your claim is settled.  Speak to one of our experienced lawyers on 07 3422 4302 or contact us today.