Superfund And Disability Claims
A serious injury can be life-changing, with one of the most devastating impacts being your inability to work. If you stop working for any medical reason, you may be entitled to a disability claim through your superannuation fund. Many but not all employment super funds include disability benefits. This includes total and permanent disability (TPD) lump sum payments and total and temporary (TTD) monthly payments.
TOTAL AND PERMANENT DISABILITY CLAIMS (TPD)
Depending on your policy, you may be eligible for a TPD lump sum payment if you can demonstrate that you're unable to do your regular job or any other work related to your training and experience.
This means you may not have to prove you're unfit for all work, just what fits your skills and experience. For example, a back injury which prevents you from working as a chef, even if you're still fit for office work.
The total and permanent disability payment is designed specifically for those who are unexpectedly put out of work, so that they can avoid draining all their super early and putting themselves at risk financially later in life.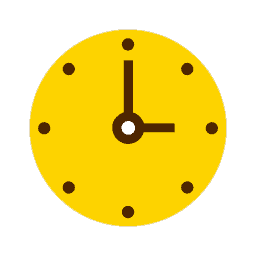 Can you claim compensation? Click the button below to find out in 30 seconds.
Or contact us on
1300 6952 9937 for an obligation free consult.
TOTAL AND TEMPORARY DISABILITY CLAIMS (TTD)
You may be eligible for TTD monthly payments if you're unable to do your regular job for a while, whether it be three months or two years. Generally, these payments can be up to 75 per cent of your normal income and is payable for two years up to the age of 65. There is a waiting period of 30 to 90 days.
In some cases, TTD payments may be offset against workers compensation, motor vehicle compensation or Centrelink payments. These payments can sometimes stop if your employment is terminated or if you receive a TPD lump sum, but not always.
You may be entitled to a disability claim or other types of benefits through your superfund. In the event of an accident or illness which prevents you from working, you may also be able to make another claim through income protection or another form of insurance.
You may be able to lodge a superannuation claim as soon as you stop work, meaning you could claim super insurance benefits when you are not working but are yet to retire or claim your super as a lump sum or in instalments once you have retired.
Employers sometimes provide insurance for staff or it may be a condition of an enterprise bargaining agreement, contract of employment or if you purchased life insurance from a financial institution.
Brisbane Lawyers are specialists in disability insurance and superfund claims. We may be able to help you gain early access to your funds when you need it most. We understand the importance of helpful legal representation when dealing with insurance companies.
Get a free case assessment to find out if you are entitled to compensation

I want to make a TTD or TPD claim. What should I do next?
Contact us for a free case assessment. Make sure you have a copy of your superannuation annual statement or documents regarding your policy so that we can review your level of cover. We are able to assist you with this if needed.

Is there a time limit before I start my claim?
Yes, strict time limits apply, including the time you may have to request a review of any claims that are rejected by your superfund. We advise to contact us as soon as possible.

How much compensation can I expect to receive?
The amount you receive is dependent on the policy you have with your superannuation and also the severity of your injury or illness and how this impacts your livelihood.

What types of injuries are covered under TPD?

What is the difference between total and permanent, and temporary disability?
A total and permanent disability is one that restricts you from ever engaging in work or engaging in worked you are skilled and experienced in ever again. A temporary disability is one in which you will eventually be able to return work you are experienced and trained in, after relevant rehabilitation. The amount of compensation you receive will also be dependent on which category your illness or injury falls into.