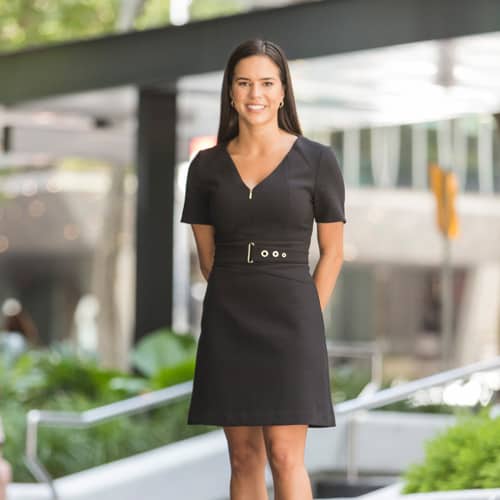 Zoe Kansky has worked in the criminal law team at RCR Lawyers since 2017. Zoe represents both Leal Aid and private criminal law clients in Courts across Brisbane and the Coast for sentences, trials and applications for bail.
Zoe has represented clients charged with all types of serious and minor criminal offences including drug offences such as trafficking, supply, possession and production, murder, sexual offences, assaults offences, torture and deprivation of liberty, burglary, wounding, driving offences and domestic violence offences.
Criminal charges often impact many other aspects of your life and Zoe can provide expertise in preparing legal submissions such as show cause notices, Parole Board correspondence and industry licencing submissions.