Have you slipped, tripped or fallen in an accident that wasn't your fault? If you have been hurt as the result of a fall, you may be entitled to claim. At Brisbane Lawyers, our professional team of personal lawyers are here to help you with your claim, every step of the way.
Can You Claim Compensation?
Brisbane Lawyers will take your case on a "No Win No Fee" basis. This means that if you have a claim, we require NO money until the successful conclusion of your claim. We will also pay all the related costs, such as medical reports and investigation reports until your claim is finalised.
We will help you manage your claims with legal advice, support, and friendly guidance. Our team of lawyers will always make sure you are properly informed about your rights and entitlements, and we will help you make informed decisions regarding your legal options.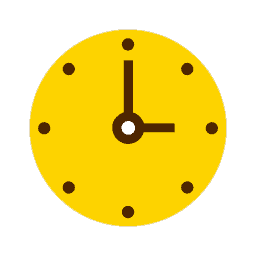 Can you claim compensation? Click the button below to find out in 30 seconds.
Or contact us on
1300 6952 9937 for an obligation free consult.

If you have been injured in a slip, trip or fall at a place outside your home due to negligent behaviour of the owner or occupier, you may be eligible for compensation. Most slip, trip and fall accidents happen in public places, such as shopping centres, footpaths, supermarkets, public transport, and business centres but they can also occur at private residences such as a friend's house or rental property.  The owners of these places have a duty of care to make sure the area is safe including proper lighting on walkways and mitigating uneven or slippery surfaces. These sorts of claims fall under a 'Public Liability claim.' Back, neck and hip injuries are the most common types of claims, however public liability law covers all sorts of disabilities.
Get a free case assessment to find out if you are entitled to compensation

What has to be proven to substantiate a claim for a slip, trip or fall?

Who pays for compensation sought in a Slip, Trip or Fall claim?
Usually, the insurance company of the liable business or company will pay the compensation. This is the reason that businesses and councils are required to have Public Liability Insurance. The at-fault person or business won't have to find lawyers either, their insurance will usually handle it all. Often, the trickiest thing about a claim like this is identifying who to contact and how to structure the claim in a way that is most beneficial to you – that's where we can help! That way, you can focus on recovering from your injuries and getting back on your feet.

Examples of incidents leading to a Slip, Trip or Fall Claim

I think I have a claim – what do I do next?

What can I claim for?

How much time do I have to start my claim?
There are strict time limits that apply so we recommend contacting us as soon as possible.

How much will it cost me to claim for a slip, trip or fall?
We operate on a No win, No Fee basis so if we don't win compensation in your case, you won't have to pay us any legal fees. We understand that those seeking compensation are usually experiencing financial hardship through no fault of their own and we believe that you shouldn't have to risk anything to fight for what you are entitled to.