Brisbane Lawyers provides a comprehensive range of services for claims related to public liability. If you've been in an accident on someone else's property, public land, or commercial premises, you may be entitled to make a claim based on public liability. It is helpful to think about yourself as the 'public' component of public liability, not the place where the incident occurred. As a member of the public, you have a right to be safe and free from harm.
Can You Claim Compensation?
Public liability claims may be complex, and claims can be contested by property owners or other parties involved in a public liability incident. If you have a claim for public liability, it is strongly advised to explore your avenues with your lawyers.
There is no substitute for thorough preparation and as your lawyers, we ensure that every aspect of the case is reviewed, and every insurance avenue is explored. One of these insurance avenues is Total Permanent Disability insurance, which is provided by many superannuation companies.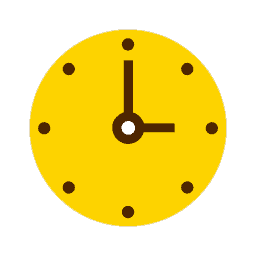 Can you claim compensation? Click the button below to find out in 30 seconds.
Or contact us on
1300 6952 9937 for an obligation free consult.

If you have been involved in an accident on someone else's property, you may be entitled to claim. Claims can generally be made if the accident was the result of the owner's negligence or carelessness.
Office buildings, stores, homes, apartment buildings and other premises may present hazards that can cause slips, falls or other incidents. When these types of accidents lead to injuries, permanent disabilities or even death, the person who owns or operates the premises may be held liable.
What are some examples of incidents eligible for public liability claims? 
Get a free case assessment to find out if you are entitled to compensation

What has to be proven to substantiate a Public Liability Claim?
You are eligible for compensation if

Who pays for compensation sought in a Public Liability claim?
Usually, the insurance company of the individual, business or company at-fault will pay the compensation. This Is the reason that businesses and councils are required to have Public Liability Insurance. The at-fault person or business won't have to find lawyers either, their insurance will usually handle it all. Sometimes a business can be found liable for the actions of patrons while at their premises. For example, a grocery store could be found liable for injuries caused by the actions of one shopper to another. One of the most complex parts of a Public Liability claim is figuring out who the insurance company is and putting your claim together in a way that will guarantee you the best outcome. That's where we come in. We can help you with your claim so that you can focus on recovering from your injuries and getting back on your feet!

What can I claim for?

How much time do I have to start my claim?
There are strict time limits that apply so we recommend contacting us as soon as possible.

How much will a Public Liability claim cost?
We operate on a No Win, No Fee guarantee. This means if we don't win compensation or you, you won't have to pay any legal fees to us.

What should I do if I think I have a Public Liability claim?

What if I signed a waiver?
Often, risky activities such as rock climbing or bungee jumping will ask you to sign a liability waiver. With that said, you don't automatically waiver your right to compensation for injuries related to an activity just because you signed a waiver. Contact us for more information.