According to statistics, tens of thousands of Australians are hospitalised, permanently injured or killed every year as a result of medical negligence. Many individuals and their families suffer considerable personal stress, financial hardship, as well as emotional distress.
Claims may be made for negligence on a wide range of bases. Brisbane Lawyers offers services for medical negligence claims. If you believe you have grounds to claim medical negligence, we will be happy to provide any guidance and legal services you require. If you're considering a medical negligence claim, Brisbane Lawyers can assist you with legal services, support and guidance.
Can You Claim Compensation?
Medical negligence claims can be extremely complex and time-consuming. If you're considering making a claim, it's important to understand the basis of your claim. First, we need to discuss the definition of medical negligence in the eyes of the law. A medical error is only considered 'negligent' if the healthcare provider has failed to take 'reasonable care'. As a result, proving medical negligence isn't easy.
Medicine can be a complicated practice and health providers aren't expected to be perfect. Sometimes medical treatment is unsuccessful, and medical incidents can occur, but it does not necessarily mean there has been any negligence.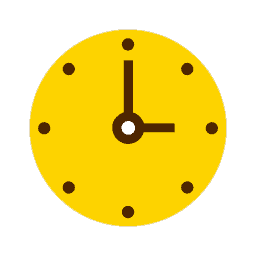 Can you claim compensation? Click the button below to find out in 30 seconds.
Or contact us on
1300 6952 9937 for an obligation free consult.

What is medical
negligence?
 Medical negligence also known as medical malpractice, occurs when medical professionals fail to preform medical treatment that meets a reasonable level of care and causes harm or injury to a patient. Health professionals are under a "duty of care" to take care and for the safety and wellbeing of their patients, skill and judgement when examining, diagnosing, treating, and advising their patients. If they breach that duty, they may be liable you may be able to claim compensation. Negligent treatment is more than a reasonable mistake, and may involve:
Get a free case assessment to find out if you are entitled to compensation

How long do I have to claim?
Generally speaking, there is a three-year limit from the time of the preventable medical treatment to make a claim. However, it is possible to make a claim if the harm was not apparent at the time. However, you need to act as soon as possible as the timeline may be shorter or longer depending on the circumstances of the case.

What can I claim for?
Laws vary in every state of Australia, but generally allow you to claim compensation if you have suffered because a health provider deviated from the quality of care expected. You may be entitled to claim for physical, psychological or financial harm as a result of negligent treatment. This also applies if a malpractice results in an unexpected death.

How much compensation will I receive for a medical negligence claim?
Compensation for medical negligence claims can vary depending on your individual circumstances, the severity of your injuries and the amount of harm or suffering. Depending on the severity of your injuries, the amount of compensation you receive can include:
Medical negligence claims require specialist knowledge and experience, as an omission of medical treatment or procedure does not in itself mean there has been negligence, nor does the making of a mishap, or reasonable, mistake. The procedures and time limits involved in bringing medical negligence claims are extremely complex, so it is essential to seek expert advice. Contact our expert lawyers today so we can help you establish if you have a medical negligence claim.