Accidents At Schools,
Parks And Playgrounds
Every year, many children are involved in accidents at schools, parks, and playgrounds, sustaining everything from minor cuts and sprains to serious fractures and internal injuries. If your child is involved in an accident due to negligent behaviour by the school, council or owner of the premises, your family may be entitled to compensation. 
Common places of injury for a School, Park or Playground Claim
However, before a claim can be awarded, we must determine whether your child's injury was due to negligence. Essentially, this asks 'Did the person or group responsible for your child's safety take every reasonable precaution to keep them safe from harm?' There is no formal document or list that determines what constitutes negligence. Instead, the courts will evaluate the specific circumstances of the event.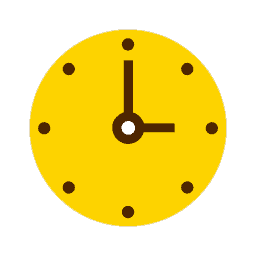 Can you claim compensation? Click the button below to find out in 30 seconds.
Or contact us on
1300 6952 9937 for an obligation free consult.
Common Examples of Negligence in a Playground Setting
Inadequate Supervision
The level of supervision provided by the school, or the parent is often a relevant factor in determining negligence. For example, schools must have a minimum number of staff members supervising the classroom and school playgrounds.
Faulty School Equipment
It is the duty of the school to design, build and maintain the school equipment and grounds in a manner that is as safe as is reasonable. Your family may be eligible for a claim if your child is injured due to equipment that is not properly designed for use by children, or due to defective school buildings.
Disrepair and poor maintenance
Owners and managers of a space where children play have a legal duty to promptly repair any damage to the area and carry out regular maintenance to ensure children are free from harm. Damage from weather, neglect, and general deterioration over time can lead to hazards in a school and playground like protruding nails or potholes.
Common Examples of Negligence in a Playground Setting

Slips, trips, and falls
Often caused by large rocks, puddles of water, and uneven or elevated flooring

Child-on-child
Children injuring each other while playing or through bullying or acts of aggression. It should be noted that if the injured child was engaging in an activity where there is an obvious risk of injury, such as instigating a fight, this may also affect the likelihood of a successful claim.

Dog bites
The high energy of children playing can sometimes prompt aggressive reactions from dogs. An oversized dog may also cause injury by knocking a child over.
Get a free case assessment to find out if you are entitled to compensation

Who pays for compensation sought in claims for a playground, park, or school accident? Will I disadvantage the school in any way?
Usually, the insurance company of the liable business or institution will pay the compensation. This is the reason that schools, businesses, and councils are required to have Public Liability Insurance. The at-fault party won't have to find lawyers either, their insurance will usually handle it all.


How much time do I have to start my claim?
There are strict time limits that apply so we recommend contacting us as soon as possible.

How much will it cost me to make a claim?
We operate on a No win, No Fee basis so if we don't win compensation in your case, you won't have to pay us any legal fees. We understand that those seeking compensation are usually experiencing financial hardship through no fault of their own and we believe that you shouldn't have to risk anything to fight for what you are entitled to.

What must be proven to substantiate claims for a school, park or playground accident?

How to make a claim
You may be able to make a claim for damages if the owner or manager has breached their duty of care in a way that constitutes negligence.  Speak to one of our experienced compensation lawyers on 07 3422 4302 or contact us today.