ACCIDENTS AT SCHOOLS, PARKS AND PLAYGROUNDS
Every year, many children are involved in accidents at schools, parks and playgrounds, sustaining everything from minor cuts and sprains to serious fractures and internal.
If a student is involved in an accident on school premises due to negligence by the school, your family may be entitled to claim. Likewise, your child can expect a reasonable level of safety when using facilities at parks and playgrounds.
However, before a claim can be awarded, you must determine whether a negligent party was at fault.
If a dog attacks or bites another person or animal, the owner can be prosecuted for an offense and fined. The kind of claim owed to the victim depends on the breed of dog and the circumstances leading to the attack.
Many schools have on-premises playgrounds where children are free to have fun. Children can also enjoy playgrounds and other facilities at public parks as well as fast food restaurants and other venues dedicated to children's entertainment.
Common accidents that occur in these spaces include:
Slips, trips, and falls – on elevated flooring, thick sand, large rocks, pools of water, potholes, protruding nails or on other debris.
Child-on-child – children involving each other while playing or through bullying or acts of aggression.
Disrepair and poor maintenance – damage from weather, neglect, and general deterioration over time.
Dog bites – the high energy of children playing can sometimes prompt aggressive reactions from dogs. An oversized dog may also cause injury by knocking a child over.
Owners of these spaces (e.g. the school or management) have a legal duty of care to make these areas safe for children. This includes eliminating dangerous conditions and promptly repairing any damage.
You may be able to make a claim for damages if the owner or manager has breached their duty of care in a way that constitutes negligence. There is no formal document or list that determines what constitutes negligence. Instead, the courts will evaluate the specific circumstances of the event.
The level of supervision provided by the school or the parent is often a relevant factor in determining negligence. For example, schools must have a minimum number of staff members supervising the classroom and school playgrounds. If the injured child was engaging in an activity where there is an obvious risk of injury, such as instigating a fight, this may also affect the likelihood of a successful claim.
Speak to one of our experienced compensation lawyers on 07 3422 4302 or contact us today.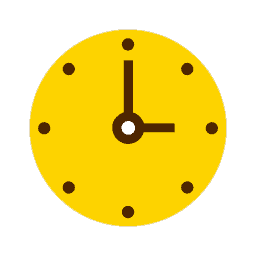 Can you claim compensation? Click the button below to find out in 30 seconds.
Or contact us on
1300 6952 9937 for an obligation free consult.